After all, why are America-China face to face on the issue of Taiwan, read the full news
Within hours of US House of Representatives Speaker Nancy Pelosi's visit to Taiwan (Taiwan), China launched its 27 warplanes in Taiwan's 'Air Defense Zone' (Taiwan Air Defense). sent in. Not only this, in protest against Nancy Pelosi's visit to Taiwan, China has also banned the import of many food items including many items and fruits
Within hours of US House of Representatives Speaker Nancy Pelosi's visit to Taiwan (Taiwan), China launched its 27 warplanes in Taiwan's 'Air Defense Zone' (Taiwan Air Defense). sent in. Not only this, in protest against Nancy Pelosi's visit to Taiwan, China has also banned the import of many food items including many items and fruits from Taiwan. Why is Nancy Pelosi's visit to Taiwan in the headlines and what are the fears that have arisen, due to which the tension between China and America (US on Taiwan) seems to be increasing, which is also expected to affect the global economy. has been
Speaker of the US House of Representatives, Nancy Pelosi, who recently visited Taiwan, has been very vocal against the Chinese imperialism and its aggressive policies. Due to his contacts with the Dalai Lama, China has also been cautious about his activities. In 2008, Nancy Pelosi visited Dharamsala, Himachal Pradesh, during which she also met the Dalai Lama. It is believed that China does not like the closeness between Nancy Pelosi and the Dalai Lama.
As a lawmaker and Speaker of the House, Nancy has several times praised Tibet's religious leader and has worked with actor Richard Gere to raise awareness of the issue of Tibet. At the same time, it is well known that China also considers Tibet as its integral part and dislikes its efforts for independence and greater autonomy. He sees any talk of raising awareness, rights-based movement in Tibet as a separatist issue. That is why China has been keen that American lawmakers and diplomats refrain from airing the issues of Tibet's independence.
In Nancy Pelosi's legislative district of San Francisco, about 32 percent of the population is Asian, including people of Taiwanese and Tibet origins. Nancy Pelosi has been giving speeches on issues related to the rights of self-determination, which China views with suspicion. In 1991, when Nancy Pelosi was in the early stages of her political career, she traveled to China with a congressional delegation. During this, he had raised banners in support of democracy in some places and opposed China on matters related to human rights violations. Thus Nancy's anti-China activism has kept her at bay.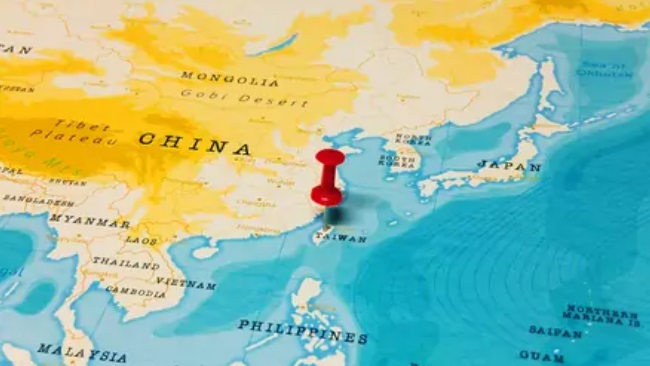 US policy on Taiwan
The US has been supporting the 'One China Policy' on the Taiwan issue. Its One China policy has been viewed by the world community as a 'strategic ambiguity' which means that while the US recognizes Taiwan as part of China, it is also committed to protecting and supporting Taiwan. . The Taiwan Defense Pact between the US and Taiwan states that if Beijing tries to take Taiwan by force, the US will provide security support to Taiwan.
Important for Indo Pacific
Taiwan is a country located in East Asia whose strategic geographical location is essential to meet the ambitions of both China and the United States. Since Taiwan is located at the junction of the South China Sea and the East China Sea, it holds an important place in the security of the Indo-Pacific. Indeed, countries that are critical to the security of the Indo-Pacific, including Southeast Asian countries and Taiwan, which oppose China's efforts to build warships or its artificial islands in their maritime territories, which oppose their China cannot monitor its reserves of natural gas, oil, mineral resources and fishery resources by interfering in the exclusive economic zone.
In view of the security of Indo Pacific, Taiwan is mentioned because countries like America openly support the spread of democracy and protection of human rights there. The creation of an illegal Air Defense Identification Zone by China in Taiwan is a violation of the 'Free and Open Indo Pacific Strategy'. That is why Nancy Pelosi said, 'Today the world is faced with the challenge of choosing between democracy and autocracy.' By autocracy he meant the totalitarian thinking nations like China.
Nancy has clearly stated that America is determined to protect democracy in other regions of the world including Taiwan. Nancy said that under the 'One China Policy', an autocratic dictatorship and thinking China is preventing Taiwan's representatives from participating in international organizations such as the United Nations, World Health Organization, but it is preventing foreign leaders from visiting Taiwan. Can't stop The message was clear that even if China does not recognize Taiwan as an independent country and prepares countries for this task and does not allow Taiwan to become a member of the United Nations, the US and its allies maintain the sovereignty and integrity of Taiwan. By linking it to the question of the security and integrity of the Indo-Pacific, China's plans will not be allowed to be fulfilled.
The US considers Taiwan a leading democracy and technological powerhouse. The US has acknowledged that Taiwan is a partner in the Indo-Pacific. Although the US does not have diplomatic relations with Taiwan, there is a strong informal relationship between the two. The United States believes that the two countries share common values ​​and a beneficial commercial economic relationship. Although the US does not support Taiwan's independence, it wants a peaceful settlement of disputed matters related to Taiwan. It is through the Taiwan Relations Act that America supplies defense equipment, sells weapons to Taiwan to give it sufficient self-defense capability. The 'American Institute in Taiwan' provides citizen and consular services similar to those provided through the Diplomatic Mission.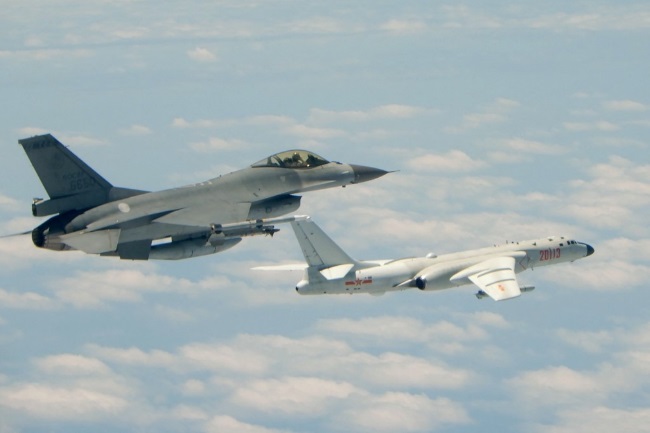 Taiwan-US Economic Relations
Taiwan's economy is very advanced, producing goods and services worth $786 billion in 2021. The US and Taiwan have strong trade ties. Economic Prosperity Partnership dialogue takes place between the two. Taiwan is America's eighth largest trading partner and the US is Taiwan's second largest trading partner. The goods and services that the US exported to Taiwan in 2019 created nearly two lakh American jobs. Taiwan's total investment in the US in the year 2020 was $137 billion.
Taiwan makes direct investments in manufacturing, wholesale trade and depository institutions in the US. Both Taiwan and the US are members of some international organizations such as the World Trade Organization, the Asia Pacific Economic Forum and the ADB. In 2015, the American Institute in Taiwan and the Taipei Economic and Cultural Representative Office created the 'Global Cooperation and Training Framework', a platform to showcase Taiwan's technical expertise globally. Under this platform, Taiwan and its partners provide technical training in the areas of public health, supply chain, energy, women's rights and disaster relief. In the year 2019, Japan became a global partner of this framework and in 2021 Australia has also been included in it.
If Taiwan is occupied by China in the future, then there will be a direct threat to America. The geographical location of Guam and the Hawaiian Islands is such that it will directly target China's US military bases there. China can also get open access in the western Pacific Ocean, which will directly affect US interests. That is why America keeps supporting Taiwan and gives it from military aid to diplomatic help.